Berta's avant-garde designs have taken over the bridal world by storm. Her artistic approach to bridal fashion have managed to surprise even the most veteran fashion editors and bloggers. Her collections are considered among the most praised and anticipated in the world.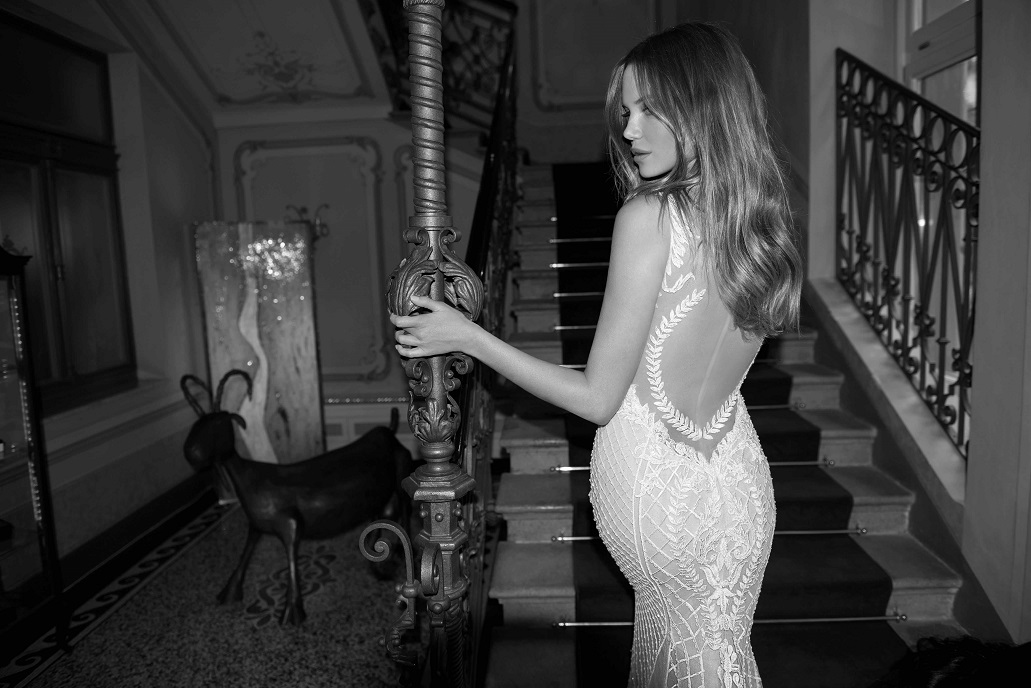 dresseswedding dresses

There is something truly mesmerising about an Anna Campbell dress, with designs simply dripping with decadent embellishments, intricately beaded laces, soft pretty tulles and floating silk chiffons. No matter which Anna Campbell bride you may be, when you slip into your dress on your wedding day you will feel timeless, yet not traditional, sexy yet sweet, and truly beautiful – just how every one of our brides should feel on her wedding day
Inspired by French romance, the Gossamer collection is the epitome of timeless, classic elegance and is designed to create a beautiful silhouette for the bride seeking to embody both grace and glamour in a custom crafted gown. Modern flourishes are met with opulent fabrics, vintage touches and the finest of lac
When shopping for a wedding dress, the wide variety of dress types available can overwhelm you. The situation could be much worse if you can't identify a particular style or tell the difference between it and another. Knowledge is power when it comes to finding the most flattering wedding dress. We've decided to make things easier for you by giving you information on the different wedding dress silhouettes available.

Don't start your hunt before reading this simple but comprehensive guide.
Empire –Line
The empire-line gown has a raised waistline that starts just under the bust line and flows all the way down to the hem. This style skims over the tummy area and hips to form a straight flow that is ideal for camouflaging trouble spots like short legs and a long torso. It is perfect for pear-shaped brides. The empire style gown is also suitable for pregnant brides because its fluidity nicely accommodates a large belly.
The nightingale-inspired Paolo Sebastian Spring/ Summer 2015-2016 Collection enchants all who see it just as a nightingale's serenade enchants all who hear it. The designer has outdone himself with this collection that fuses vintage and modern, dramatic charm. The gowns are the quintessence of uniqueness, whimsy and femininity. They feature layers of tulle, ornate embroideries, metallic fringing and beaded feather embellishments.

Young designer Paul Vasileff sketched all the embroideries himself. Having featured at the London Fashion Week and Sydney's Fashion Pallette, the beauty and classic elegance of his freshest creations come as no surprise. Each dress introduces new facets and brings the nightingale vision to life. Have a look at the wondrous pieces of art below.
At just twenty five years old, Vasileff's achievements include featuring at London Fashion Week 2010 and graduating from Milan's Europeo Istituto di Design. A ground-breaking show at
Every bride-to-be looks forward to that time when she'll find her perfect wedding dress. Unfortunately, the process of searching is never simple. If you don't take some factors into consideration, the process can turn out to be a disaster. Before you hit the stores, learn from the common mistakes people make when shopping for wedding dresses and avoid them at all costs.
Bringing Too Many People
Some brides make the gross mistake of going shopping with too many friends or family members. It becomes harder for them to make a decision because of having to deal with five or more different opinions. With many conflicting opinions, your opinion which is the most important gets lost. Only bring one or two people that you know will give you an honest opinion and help you get a dress that suits your style.
BrideDressOnline shoppingWedding dresswedding fashion

Every bride-to-be looks forward to that time when she'll find her perfect wedding dress. Unfortunately, the process of searching is never simple. If you don't take some factors into consideration, the process can turn out to be a disaster. Before you hit the stores, learn from the common mistakes people make when shopping for wedding dresses and avoid them at all costs.

Bringing Too Many People
Some brides make the gross mistake of going shopping with too many friends or family members. It becomes harder for them to make a decision because of having to deal with five or more different opinions. With many conflicting opinions, your opinion which is the most important gets lost. Only bring one or two people that you know will give you an honest opinion and help you get a dress that suits your style.

Buying a Dress You Don't Like
There are brides that buy dresses they are not completely in love with because of pressure f

When it comes to planning a wedding, saving money on the wedding dress is one of the more interesting items on the budget saving list. That is because wedding costs can easily be marked up due to the emotion brides tie in to their weddings. If a bride is able to step back and take a more rational approach to …